Keeping a log of your stats each round is vital to identify areas of your game that need improvement.
Not doing so can leave you wasting time and gearing your practice sessions towards fundamentals you're already sound on.
You might think your iron play is holding you back, but after one round tracked you quickly realize how many dreaded 3-putts you have per round.
There is a whole slew of golf stats apps available to us golfers nowadays. As with anything, some offer better functionality, more perks, or better ease of use.
No need to download each app and set up dozens of free trials, our team tested these golf stats apps for you and narrowed them down to the top 5.
Regardless of if you're a high-handicap or scratch golfer, everyone should have a general idea of how each of their rounds played out shot by shot.
Let's jump in below to see which golf stats app appeals to you best to have you making more birdies and maybe even taking a few extra bucks off your playing partners.
Product Summary
Short on Time? Here's A Quick Product Synopsis
Editors Choice For Best Golf Stats App (Compatible with Apple and Android)

Rating: 9.4/10
App accumulates up to 20 rounds of data to highlight areas in your game that can be improved on
Distances to hazards and targets
The free option provides ample features
Best Golf Stats App On A Budget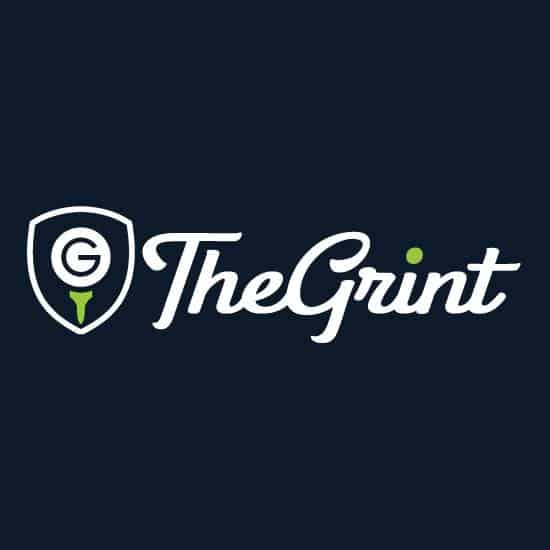 Rating: 8.7/10
USGA handicap system is included in the free option
40,000 mapped courses preloaded onto the app. Missing courses can be added within 2 working days
The picture scorecard feature converts a photo into a digital scorecard
Best Golf Stats App With Swing Analyzer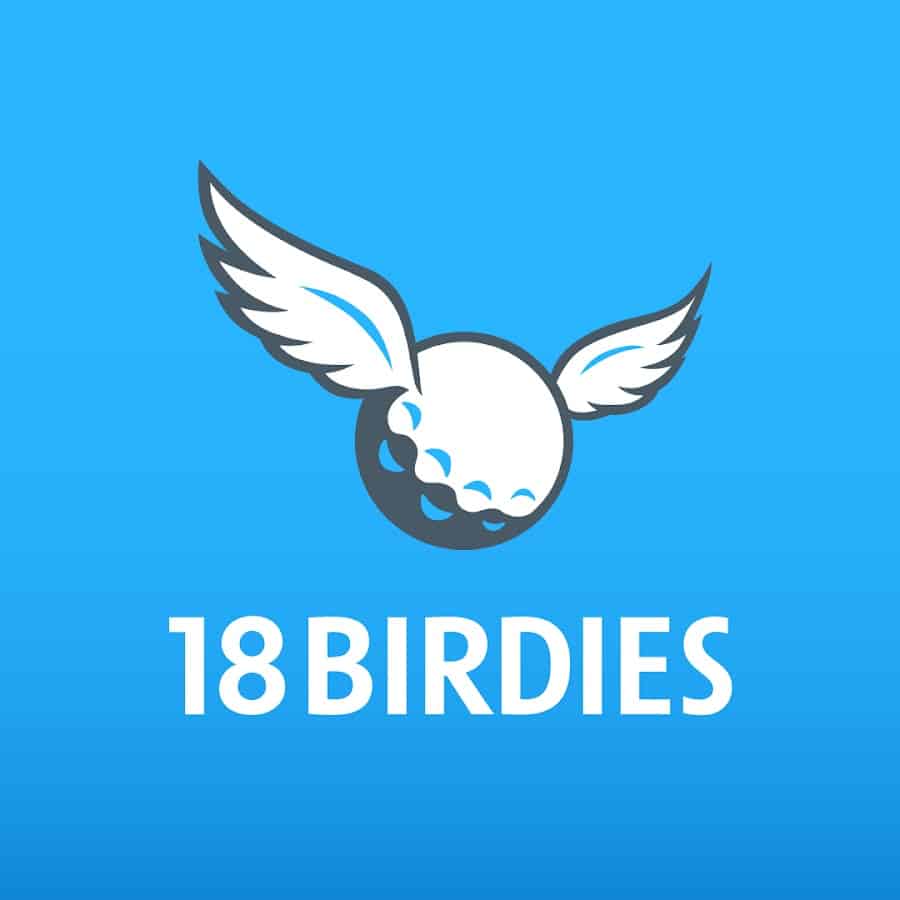 Rating: 9.2/10
Variety of games available on the app
Manual shot tracking
Access to real-time course conditions
Best Purely Free Version Golf Stats App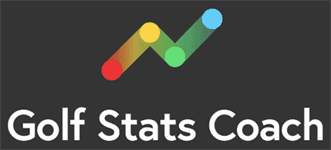 Rating: 8.3/10
Can be used by golfers and coaches
Excellent communication between golfers and coaches
Large database of templates for swing improvement
Best Golf Stats With Rangefinder
Rating: 9.0/10
Provides more accurate distances based on prevailing conditions
Variety of subscription options to make it affordable
The free version includes advertising
Golf Stats Apps
Golfshot
TheGrint
18Birdies
Golf Stats Coach
SwingbySwing
Our Rating
9.4/10
Editor's Choice
8.7/10
Best Golf Stats App On A Budget
9.2/10
Best Golf Stats App
With Swing Analyzer
8.3/10
Best Purely Free Version Golf Stats App
9.0/10
Best Golf Stats
With Rangefinder
Pricing
Jump To Pricing Section
Jump To Pricing Section
Jump To Pricing
Section
Jump To Pricing Section
Jump To Pricing Section
Type
Golf GPS And Scorecard App
Golf GPS, Scorecard And Handicap Tracker App
Golf GPS Rangefiner And Scorecard App
Strokes Gained Golf Stats App
GPS Golf Range Finder App
Mapped Courses
Over 40000
Over 40,000
Over 40,000
N/A
Over 34,000
Offline Mode
Yes
N/A
Yes
N/A
Yes
Online Coaching Available
Yes
N/A
Yes (AI Coach Feature)
Yes
Yes (Only With Premium Version)
Key Features
Auto Shot Tracking, GPS Distances, Scoring And Statistics, Golfscape AR, Handicap Index, Voice Assistant
Shot Tracking, Scorecard Picture Service, Pro Stats (Scoring, Putting, GIR%, FIR%, Iron Accuracy, Scrambling, Course Average, And More), Live Scoring
AI-Powered Swing Analyser And Coaching System, Scoring, Stats Tracking, Tee Shot Planner, Shot Tracking, Clubs Recommendations, Performance Benchmark, Live Weather Map
Performance Benchmark Feature, Stroked Gained Stats, Virtual Coach
GPS Rangefinder, Digital Scorecard, Handicap Tracking, Shot Tracking, Distance To Green/Hazards, Wind Speed And Elevation, Hole Insights, Strokes Gained Analysis, Stats/Performance Comparison
Compatible Platforms
iOS, Android, WatchOS, Wear OS
iOS, Android, WatchOS, Wear OS
iOS, Android, WatchOS, Wear OS
iOS, Android
iOS, Android, WatchOS, Wear OS
Free Version Available
Yes
Yes
Yes
Yes (Free 14 Days Trail Available)
Yes
Pro Version Price Range
$49.99 to 68.98 Per Year
$19.99 (Handicap Only) To $39.99 Per Year
$19.99 Per Month / $99.99 Per Year
$17 Per Month/ $149 Per Year
$39.99 (Plus) To $79.99 (Premium) Per Year
Read Review
Jump To Golfshot Review
Jump To TheGrint Review
Jump To 18Birdies Review
Jump To Golf Stats Coach Review
Jump To SwingbySwing Review
---
Golfshot
Editors Choice For Best Golf Stats App (Compatible with Apple and Android)
Rating: 9.4 /10
Pros
Massive database of 40,000 courses
You can measure accurate distances for approximately 30 targets per hole
Simple, intuitive interface
Excellent scorecards and detailed statistics
Extremely well-designed statistics tracking, both on the iPhone and online
Cons
It is the not the most affordable app in this category
Shot tracking could be a bit easier and include a position, not just distance
Heavy battery usage, but can be mitigated by putting the phone into sleep mode between shots or turning Wi-Fi off
Steep learning curve
Shotzoom Software, LLC developed Golfshot to aid golfers in compiling a comprehensive list of statistics and is recognized internationally as possibly the best golf statistics app. The golf stat tracking software app is user-friendly, easy to use, with a world-class graphical design, and compatible with Apple iOS 11 or better, Android smartphones, Apple Watch, and Android wearables.
The well-designed app accumulates up to 20 rounds of data to highlight areas in your game that can be improved on.
A convenient feature is that after any interruption to the use of the app, like a phone call, the app will return to the feature in use before the interruption.
There is a free version and a paid version of the app available on the various app stores.
The menu selection is displayed on startup making it easy to select the feature that you want to use.
Select the Play Golf option to locate a nearby course from a list or browse for a course of your preference. When ready to begin and the course is selected you can add up to four golfer names to the list.
You can keep score, including putts separately, on the app for up to 4 players in your group and score for Stroke Play / Stableford. No need for a writing utensil and filling in a scorecard after every hole. All is done on the app whether from your smartphone or Apple Watch.
Golfshot automatically calculates the following stats based on your scoring and course selection
Greens in regulation
Sand saves
Scrambling percentages
Data is dissected and presented in pie charts for everyone in the group for everyone to understand where they can improve.
After the round, your scorecard is automatically emailed to you indicating fairways hit and the number of putts.
Once Golfshot ascertain that you have completed a hole by you entering a score or detects movement onto the next tee, it will auto advance to the next hole. This can also be done manually. You can concentrate on your golf while the app works for you.
Golfshot' s Apple Design Award Winning Augmented Reality is available as an in-app purchase for $9.99 on the paid package only
This feature display hole distances in a unique way showing a 360-degree view of the entire course by using your device's camera
When using Golfshot on an Apple watch you can download the Swing Machine Learning feature. Golfshot's proprietary Machine Learning model uses the Apple watch sensors to detect when you take a golf shot. After the shot, a progress indicator will let you know when it is ready for your next shot.
If you do not have a handicap index you can purchase it using the app or you can link your existing GHIN® Number and post scores to your Handicap Index® right from Golfshot. Now you have access to your latest handicap on your mobile device.
This new feature allows you to track every shot using your Apple Watch. You don't have to revert to the mobile GPS device for information. Tracking commences at the time of impact and continues until you reach your ball and stop tracking. The information will be stored on your profile.
A small white golf club icon in the bottom left corner of the screen indicates whether Auto Shot Tracking is on or off, no more guessing.
For increased accuracy, you have to select whether you are playing left-handed or right-handed.
The app tracks statistics for each shot when Shot Tracking Auto Accuracy is selected. Stats include Long/Short/Left/Right/Hit, as well as Smart Club Distances. These stats exclude off-target tracked shots and duff shots from club distance calculations
The Haptic and Audio Feedback feature can be switched off or on. This will alert you when the app has detected a successful swing.
You can issue requests via Siri for distance information which will be read back to you.
The app will recommend a club based on statistics gathered or information captured. You can change the club using the Apple Watch's digital crown from the GPS screen to scroll to and select the club you will use for this tracked shot. This will improve club recommendations and stats.
Changing your club selection is as simple as turning the digital crown to change and select
When the app misses a shot, you can still manually track the shot by doing a long press and selecting "Missed Shot." To cancel a shot from the stats you have to do a long press before moving location (while the club icon is still orange).
Golfshot can detect when a putt is made but does not track the distance of the putt. When detecting a putt, it will stop the tracking of the previous shot.
A flyover of the hole can highlight any hazards such as water and bunkers, but it does not display the distance to the hazard on the free version.
This highly rates and could easily be the best app for identifying key golf stats to track.
Free Version
The free golf tracker version provides a limited number of features including distances to the front, middle, and back of the green.
This also allows you to capture all the clubs in your bag and allot your favorite distance to every club. The app can track your distance for every shot and link to the club used.
The app stores stats for up to 20 rounds that are available online whenever you sign into the app.
Golfshot Pro
Various options are available on the Pro version ranging from $1.99 to $49.99 which includes upgrades and bug fixes.
The app can calculate an auto-handicap if you so wish, but this is optional
The developers claim that there are over 40,000 golf courses available on the app
Distances to key hazards, layup areas, and targets is displayed on each hole.
Distance is accurate to within 4 yards as provided by GPS technology
The app recommends a club for the best results
Advanced games such as Skins, Nassau, and Match Play is available to compete within your group
Link your GHIN® Number and start posting scores immediately.
---
The Grint
Best Golf Stats App On A Budget
Rating: 8.7 /10
Pros
Auto access to USPGA handicap system
Picture scorecard feature
Digital score tracking while you play
Great analysis tools/ on website
Cons
Limited features on a free app
The subscription option provides access to all features
TheGrint is a golf statistical software app designed to track your stats and handicap. The handicap tracker is free and calculates a valid USGA handicap that is accepted by all registered USGA golf clubs.
Their app makes use of GPS technology and the detail provided is as accurate as most other GPS devices, generally within 4 yards.
A free option is available but to get the most out of the app the subscription option is advised.
Pro Subscription provides access to all features of TheGrint, at $19.99 a year.
A selection of 40,000 mapped courses is preloaded onto the app. Should you find a course that is not loaded, it can be added within 2 working days.
Although the user interface is clear and well designed, you will be well-advised to keep your finger slightly below the icon that you want to select. This makes the icon more visible as your fingertip tends to obscure the icon.
If you decide to keep a paper-based scorecard for your round, TheGrint mobile golf stats app offers a scorecard picture feature where you take a picture of your paper-based scorecard, and the app converts it into a digital version to be stored the app.
However, there is a digital option to keep track of your score on your mobile device or phone as you play.
For competitive golfers, the app allows you to compare your score against other users of the app in real-time via a live leaderboard.
You will have access to an expanded scorecard at the end of the round showing:
Score per hole with highlights on deviations from par
Putts per hole
Greens in regulation
Fairway accuracy and your predominant misses
Penalty or hazard strokes
Front 9
Back 9
Course Average
Your score compared to the course average and overall average
Their website offers an in-depth analysis where you can overlay stats from your GIR, Putting, Driving Accuracy, etc. to define trends over the last few rounds.
The "Check your Stats" feature on the app allows you to check
Your trending handicap
Average score, best and worst rounds.
The average score on the various length of holes such as Par 3's, Par 4's & Par 5's
The stats include your Putts per round
GIR, 1-Putt/Round
Driving Accuracy
Breakdown of your GIR by Par of hole
Irons Accuracy
Penalties
Scrambling Statistics
Performance Trends
---
18 Birdies
Best Golf Stats App With Swing Analyzer
Rating: 9.2 /10
Pros
2 million global users
10 million rounds scored
40,000 global courses preloaded
Information, and video lessons
Easy to use
Cons
Advanced stats are only available on premium subscription
Shot tracking must be initiated manually
18 Birdies is a well-designed detail-oriented smartphone golf statistical software app that tracks your score digitally and provides hours of fun with family and friends with the games available on the golf stat tracking software app.
When opening the app, you get access to the latest information in the golfing world via their live newsfeed and other golfing experiences provided by fellow golfers.
Personalizing the mobile golf stats app with your clubs including the brand, loft, and distance is added enabling the app to recommend a club for every shot.
The app keeps track of fairways hit, greens in regulation, number of putts per hole, chips, bunker shots, penalties, and you can add notes for every hole.
To track your shot distance, you have to manually start the tracking by tapping the Track Shot icon after hitting your shot and the End Tracking icon when you arrive at your ball.
18Birdies offers an AI-powered Swing Analyzer and Coach that will analyze your swing in minutes, anytime, anywhere, with or without a club. This feature will show you what your strengths are, and exactly where there is room for improvement. Furthermore, it will recommend short and simple drills to improve that you can do at home or on the practice range.
Not only does it have 40,000+ courses preloaded, but you can also log onto any course view reviews from golfers that have played the course before and if you are happy, book your next tee time.
In addition to the games provided, you can set up and host a tournament on 18Birdies. This tournament can be played virtually on any course anywhere around the globe.
It includes registration, live scoring, leaderboards, multiple rounds format, social feed, and messaging.
Free Version
The free version offers high-quality GPS functionality with views of the course and accurate distances to any point that you select but not all the features.
Premium Subscription
The premium subscription option is available at $4.99 per month or $49.99 per annum.
This offers access to real-time course conditions (wind speed/direction, elevation, temperature, etc.), club recommendations, fun side games, more advanced stats, and more advanced GPS functionality.
---
Golf Stats Coach
Best Purely Free Version Golf Stats App
Rating: 8.3 /10
Golf Stats Coach is an app that provides features that are valuable to both coaches and golfers. It improves the communication between golfers and coaches and the ease of sharing videos for analysis.
The app is It's free to use for golfers
Coach
Coaches can benefit from the following features:
Create amazing reviews of in-person lessons
Supplementing their income and increasing free time through remote coaching
Lower dependency on a teaching facility by doing online and remote coaching
Improve coaching offering to a larger client base
Grow strong relationships with your students
Customized Golf Coach App to represent your company colors, logo, and custom Coach code
Select filming angles to ensure that your students film their swings correctly
Receive payments via the golf coach app
Sell subscriptions to students or charge once-off payments.
Send broadcast messages to multiple students at once
Update your status and broadcast to students
Invite other members to join the student feed
Create reviews of in-person lessons
Engage your students with content from templates
Fill the gap between in-person lessons with an online Coaching offering
Individualize rates for students and charge in your preferred currency.
Payments from a student can be made via the Stripe payment platform and it is deposited directly from Stripe to your account. This is only applicable to countries where Stripe is an accepted payment method. If the stripe is not available in your country, you can still register and use all the other features in the app.
Golfer
Features available to golfers include:
Film your swing with state-of-the-art video recording tools with built-in filming angles and leveling tool golf-specific video tools. Recording are captured at 240 frames per second and played back in real speed.
Analyze, review, and save your swings videos
Receive remote coaching by sending videos to your coach when you are not with them
You can send feedback of your rounds directly to your coach via Golf Coach App
Get feedback from your golf coach, anywhere, anytime. This will provide you with detail on areas that can be improved.
Access your strokes gained golf stats to measure your performance vs. multiple benchmarks
Set and update your weekly, medium-term, and long-term goals
Improve your game by tracking your performances over time
Send voice, text, documents, videos, or images to your Coach via the Golf Coach App.
---
Swing By Swing
Best Golf Stats With Rangefinder
Rating: 9.0 /10
Pros
The app with the most top reviews of 5-star of any golf app in the world
6 million + downloads
145,000 reviews
GPS functionality
The interface is clear and uncomplicated
Cons
A subscription is required for access to most features
Swing by Swing was founded in 2010 and headquartered in Hartford, CT. They are a golf technology and media company involved in a few apps. Although the company was rebranded as Uswing, the app remains SwingbySwing.
Swing by Swing is a free GPS distance app for your mobile with satellite images that provide stats and scoring options. Since the app is free, the company generates income from selling advertising options. This provides advertisers access to the Swing by swing daily golf e-newsletter with more than 1 million monthly active users across all platforms provided by the company.
It comes preloaded with more than 21,000 courses in its database and provides accurate distances to every green and hazard.
In portrait mode, the app reveals an aerial view relative to your location. When you turn your phone to landscape, it displays the distance in larger text. Distances are displayed to the middle of the green,
For more detailed information on the putting green complex, you can zoom in and out of the aerial view.
Swing by swing offers a touch screen to provide the distance to the point you select on the screen and the distance from the selected point to the green. This will enable you to select a club that will leave you your preferred layup distance.
Different colored lines on an enlarged image of the green indicate the distances to the front, middle, and back of the green.
Distances greater than 50 yards to the green will be displayed in the center of the green. Total hole distance and par are always displayed.
To assist you to stay hands-free as often as possible, Swing by Swing will auto-advance between holes, and you can start or jump to any hole.
The scorecard and statistics tracking is not available on the free version but can be purchased for an additional fee.
A handicap option allows you to monitor your handicap and incorporate it into your net score
Prevailing wind and elevation data is used to improve your club selection.
In-round betting games provides an option for competitive players to place bets per player or point
Free Version
Swing by Swing is based on GPS technology providing distances to the front, center, and back of the green.
Furthermore, it provides a digital scorecard for all courses available on the app, free stats, instruction, and handicap profile
Looper Option
There is a first-level upgrade that comes at $3.99 per month or $23.99 per annum. This offers a robust digital-caddie experience showing you the current wind speed, elevation, "plays like" distances in the current conditions, enhanced scorecard, stats, shot tracking, and club recommendations.
Premium Subscription
The Swing by Swing app has a Premium subscription option available at $14.99 per month or $99.99 per annum. It provides golfers with Looper option benefits, instruction information, and one personalized online lesson per month including a student swing locker for filming & saving swings to a growing library of 500+ drills & lessons.
Premium Plus Subscription
Top of the range is the Premium Plus subscription available at $24.99 per month or $199.99 per annum. In addition to the features of the Premium Subscription, you get 5 personalized lessons per month.
Benefits of a Golf Stats App
Using a golf stats tracker app allows you to capture loads of statistics and keep it in a centralized space where you can access it anytime to analyze areas that require additional practice to improve your golf.
Having trusted information at your disposal on the golf course makes club selection a breeze providing you with confidence in hitting the ball.
Tips To Form A Habit Of Using The App
Take time to familiarize yourself with the app before using it. Nothing is more frustrating than getting on the golf course and get frustrated with the app
Use the app even when not on the golf course and experiment with features that you don't generally use.
Read some reviews of other golfers' experiences with the app and how you can achieve optimal benefit from the app
Form a habit of using the app every time you play golf, irrespective of the course that you are playing. You may know the course, but the detailed distances will help you play more accurate golf.
Final thoughts
The number of free golf stat tracker apps available to monitor your stats during your round of golf is increasing at a rapid rate. The apps mentioned in this review have proven themselves to be dependable and accurate.
Golfshot stands out as the best app for golf stats with its well-designed, user-friendly interface offering a comprehensive set of statistics that assess your on-course performance. It provides many features on the free option that are available on the free plan although some still require you to subscribe.
Your experience with the online app will be highly appreciated in the comments section below.
FAQ
What is the best free golf stats app?
18Birdies takes the crown for the best free golf stat tracking app. It keeps tabs on your score, fairways hit, greens in regulation, and putts per round. It also provides useful statistics like your average score and driving distance. 18Birdies also has a GPS feature that gives you yardages to the green, hazards, and other important features on over 40,000 golf courses worldwide. 
What is the best golf app for keeping stats without GPS?
MyTaylormade app is the perfect choice that can help you keep track of your stats without GPS. This free app allows you to enter your scores and keep track of your progress over time. It also includes a handy stroke-by-stroke guide so you can see exactly where you need to improve.
What is the most important stat in golf?
The most important stat in golf is strokes gained. This measures how many strokes a player saves or loses relative to the field. It takes into account all aspects of the game, from driving to approach shots to putting.
Other important stats in golf include driving accuracy, greens in regulation, and putts per round. These stats can give you a good idea of a player's strengths and weaknesses, and can help you identify areas that need improvement.